Some of the world's best food comes from some of the most renowned restaurants situated in the vast lands of America. Right from serving the authentic American dishes to adapting itself to the New American cuisines, the restaurants in America have come a long way. The country also provides the best exposure for new and developing restaurants to make it big in this industry; many of which are cuisines of different nationalities.
Keeping all this in mind, we bring you the 20 wonderful restaurants to visit during your stay in America. Read on to feel the real hunger and desire for such delicacies!
Alinea, Chicago:
This is the restaurant that provides a perfect mixture of science and art to the authentic American cuisine. With delectable cuisine and exemplary luxurious ambience, Alinea is a one sure stop for all the foodies in Chicago. Headed by Grant Achatz who is known for his preparations and deconstructions of classic flavors, Alinea is also listed in the top 100 famous restaurants of the world.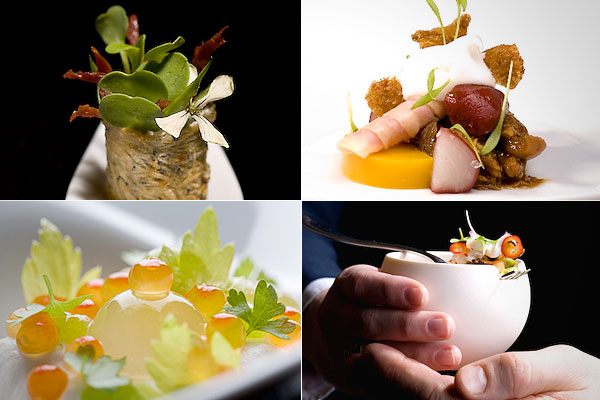 Eleven Madison Park, New York:
Eleven Madison Park provides you with the contemporary American dining menu along with the most exquisite of the dishes. Mastered over by Daniel Humm, this restaurant provides with the most sought after 'taste delights' with an outstanding creativity and impeccable service. The best recipes would definitely include a jar of granola (among many others): Pistachio, Coconut & Cherry Granola! Yum!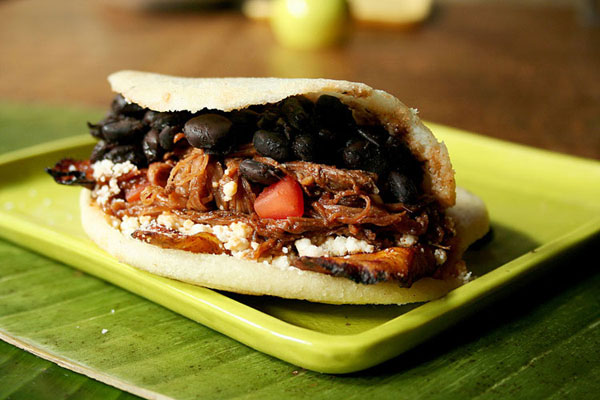 Le Bernardin, New York:
Another top restaurant situated in New York, Le Bernardin is more in the list for its elite and classy ambiance. A restaurant known for its exquisite French cuisine and highly recommended sea food, it is mastered by famous Chef Eric Ripert. One of Master Ripert's favorite, Fluke "sashimi," micro watercress, avocado, jalapeno-lime broth is simply mouth-watering!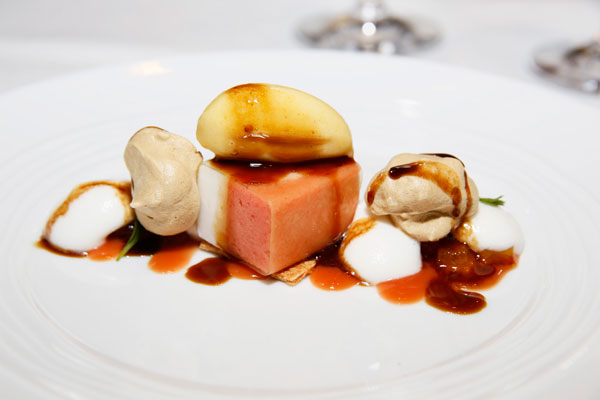 The French Laundry, California:
Looked over by the renowned Chef Thomas Keller,The French Laundry is really unique in its servings as every day it serves two different nine-course tasting menus, none of which uses the same ingredient more than once. During the holiday season, the restaurant may offer special dishes!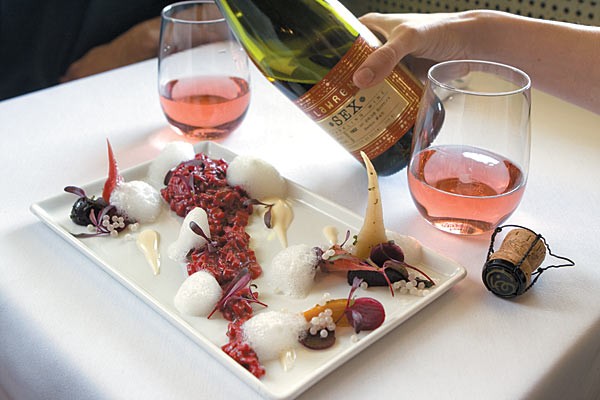 Bern's Steak House, Florida:
Situated in Tampa, Florida, Bern's is considered amongst the classy steak restaurants of America. With the incredible creativity of Chef Habteab Hamde, these steaks are presented with a totally new artistic way. Served with a great combination of wine and deserts, this place is indeed loved by all foodies alike!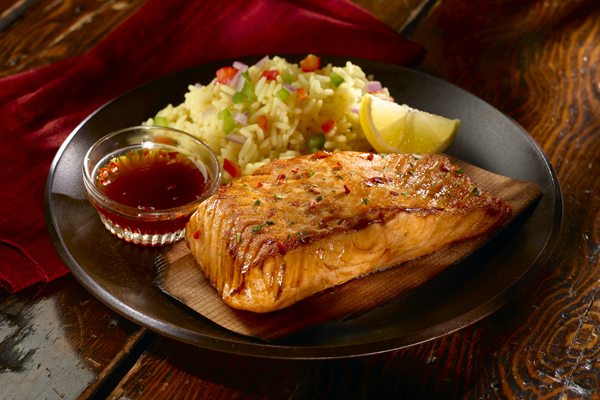 Per Se, New York:
Considered as the Best Restaurant of New York by the New York Times, Per Se is the finest French Restaurant you can find in New York. Controlled by Chef Thomas Keller, this restaurant mainly focuses on French cuisine and also contains food items of the New American delicacies! One of the most ordered dishes in this restaurant is Oyster and Pearls: Pearl Tapioca with island creek oysters!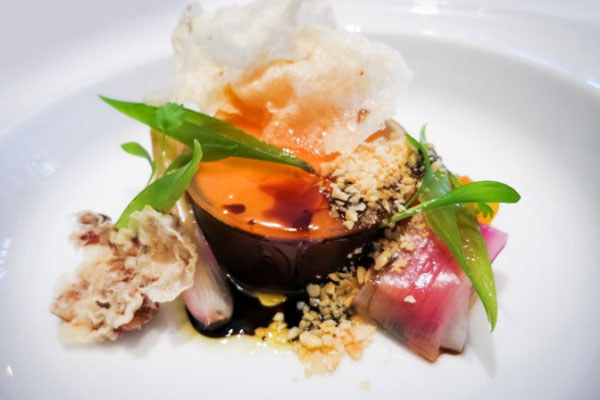 Fore Street, Maine:
With various dishes of sea food, meats, vegetables etc, this restaurant has given way to the New England destination! Headed by Chef Sam Hayward, this restaurant offers delectable meat and also some unique and delicious desert in their open kitchen.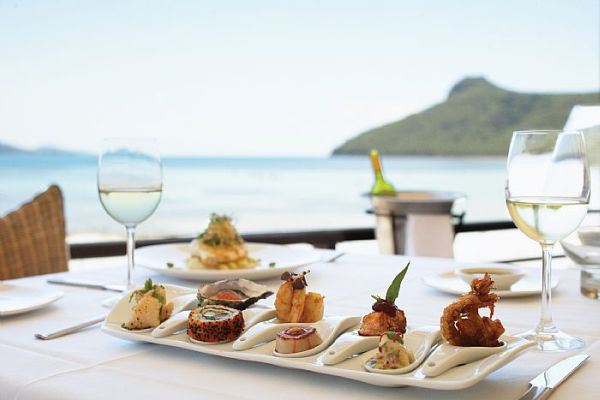 Coi, California :
Coi is a Restaurant situated in San Francisco, California and it offers a mix menu of Californian French cuisine! Headed by Chef Daniel Patterson, some of the best dishes would include Chilled English Pea Soup, Aged Duck Grilled Over Charcoal and the list is endless!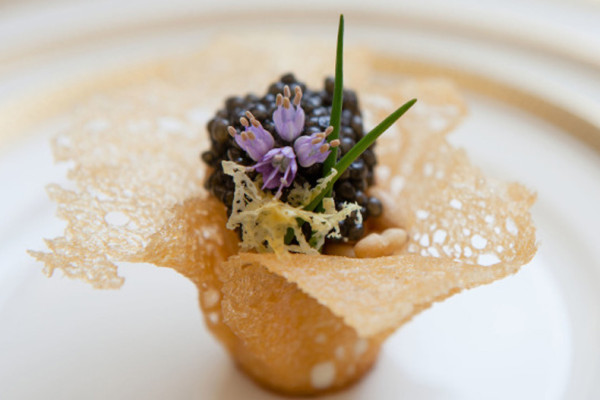 Gaido's Sea Food Restaurant, Texas:
Gaido's is a 102 year old restaurant facing the Gulf of Mexico and adorns itself with the beach attire. Serving some finest seafood available in Texas, its dishes range from the popular Watkins' Bisque amongst amazing shrimp dishes. You surely need to stop here and enjoy the beach view and the food!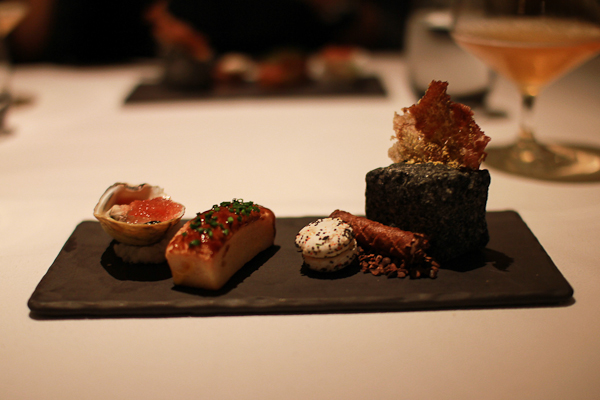 Dough Pizzeria Napoletana, Texas:
The best pizzeria in America is worth the 15-minute haul from downtown. Inspired by many studies on the best pizzas of the world, this restaurant comes up with its own inventive, unique and quite creative recipes for this Italian dish! House made mozzarella and burrata, the restaurant gives a heavenly taste to the Pizzas!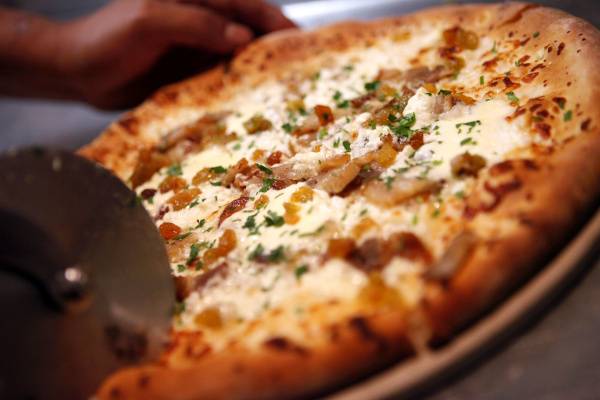 Gary Danko, California:
Another most visited restaurant in San Francisco is the Gary Danko Restaurant. Named after the chef, Gary Danko, this restaurant established recently but has a lot of praises in its name. This restaurant offers the authentic American cuisine with dishes like Foie Gras, Roasted Maine Lobster etc.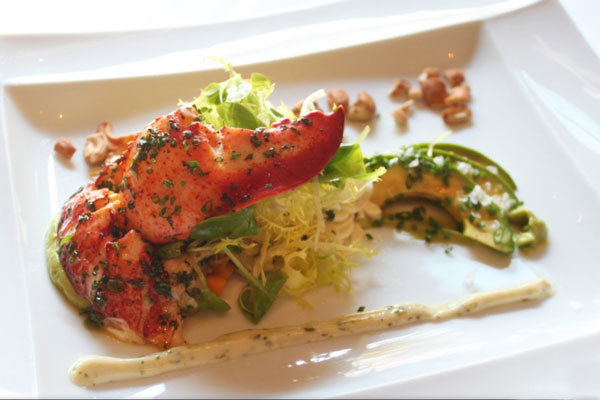 Girl And The Goat, Chicago:
This unique named restaurant, looked over by Chef Stephanie Izard comes under the category of open kitchen restaurants with the most elegant look! Just as the name would draw attention, the restaurant is worth of having some great grilled dishes to offer for instance, Goat Dashi, Grilled and Marinated Pork Belly, Smoked Tomato Aioli etc.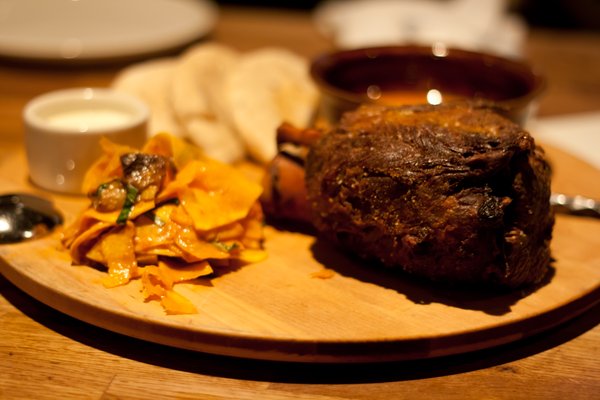 Bacchanalia, Atlanta:
The name Bacchanalia is actually a Roman word which means the Roman festival of Bacchus or also, drunken celebrations! This restaurant is considered the pinnacle of refined dining with its flawless Westside New American cuisine which keeps it fresh year after year. One brilliant place for celebrations!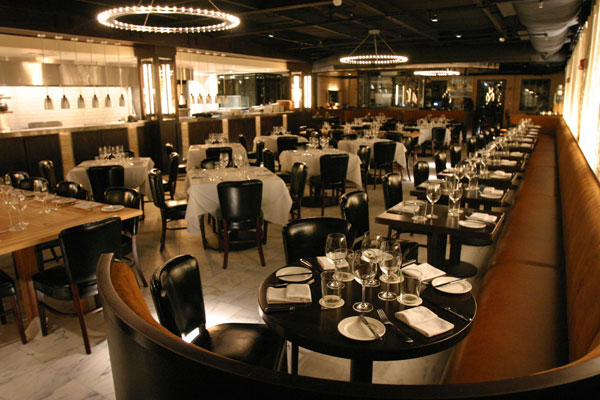 Neptune Oyster, Boston:
Considered as a mecca for oyster lovers, Neptune Oyster marks the fantastic North End sea food available in the country. With a great ambience and professional staff, headed by Chef Michael Serpa, every single thing on the menu is unbelievable, ranging from the Warm, Butter-Smothered Lobster Rolls to incredibly tasting Johnny Cakes and many more.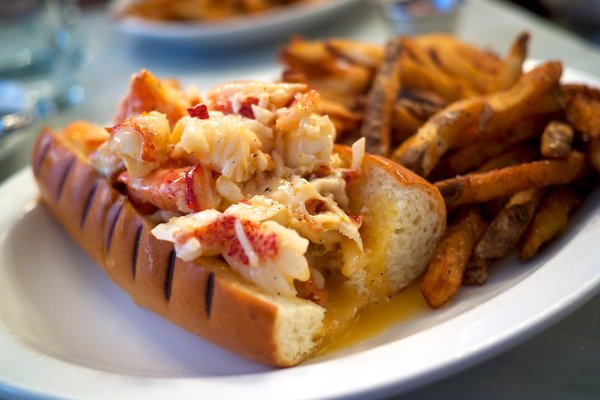 Rasika, Washington D.C.:
One of the most renowned restaurants looked over by award winning Chef Vikram Sunderam (awarded Best Chef Mid – Atlantic), is known for its Indian Dishes. The Indian architecture and professional staff add to the brilliant outlook. Many of the famous dishes include Cispy Spinach, Date Chutney, Sweet Yogurt Tamarind, Naan etc.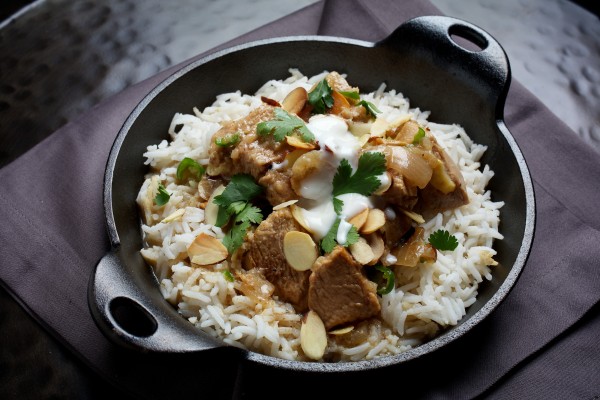 Gotham Bar And Grill, New York:
This restaurant fulfills the wishes of many American diners with its exclusive New American plates, cakes and great wine list with something for everyone. Mastered over by Executive Chef and Co-Owner, Alfred Portale, it comes up with some enticing dishes from the menu including seared Foie Gras, the five-spice Peking Duck breast and the Miso Black Cod, among many others!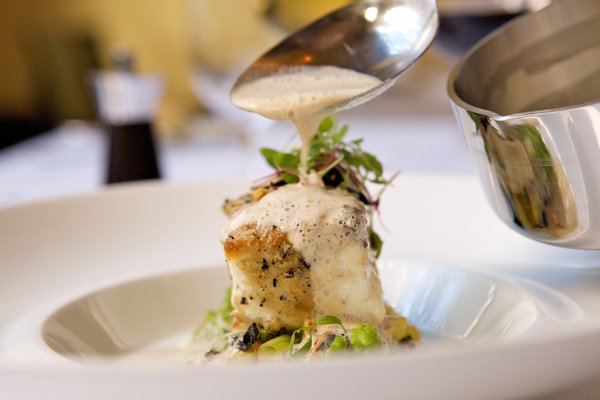 Blackbird, Chicago:
Opened in 1977, Blackbird is going strong with the help of Chef Paul Kahan. With appetizers including crispy prawn and tempura soft shell crab and chilly glazed pork belly in entrees, this restaurant offers the New American cuisine along with great sea food at affordable prices!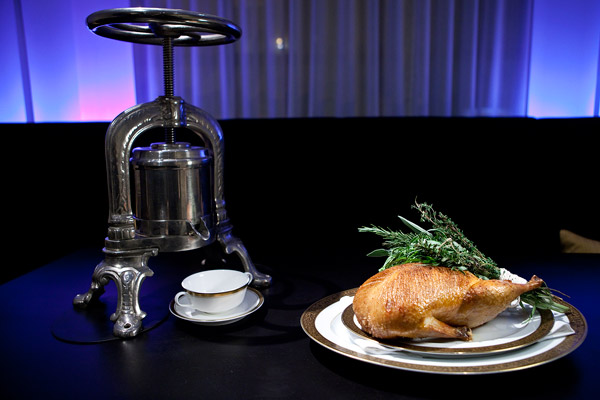 The Painted Lady, Oregon:
Chef Routt stays true to Portland's love. Inspired by the Pacific Northwest, it flaunts the upscale presentation true to his classical training. With a perfect mix of the French influenced New American delicacies, this restaurant also comes with some very fine Oregon wines!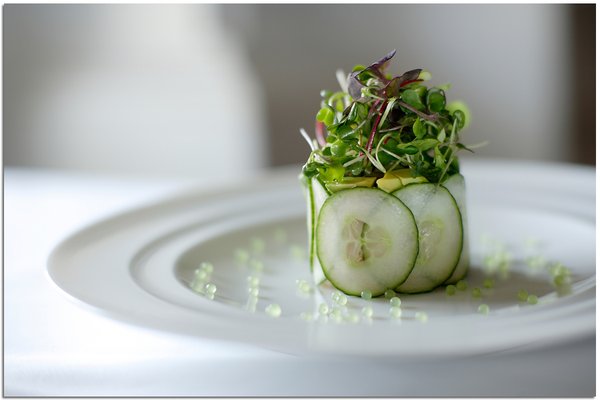 Cattlemen's Steakhouse, Texas:
For some legendary steaks in the state, you should visit Cattlemen's Steakhouse. Opened in 1947, this restaurant has become internationally renowned for its aged beef and massive steaks. The best in the state, this restaurant offers the popular charcoal-broiled steaks to its customers.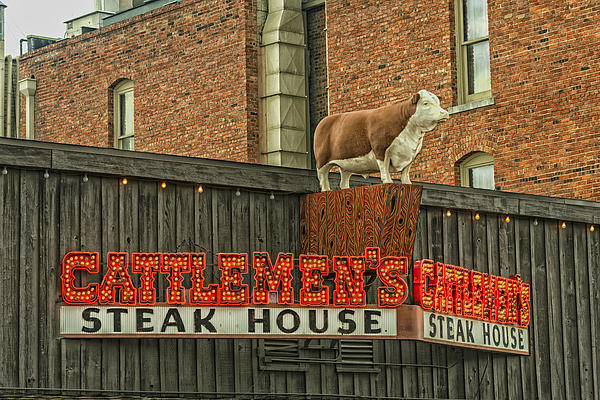 The Bazaar, California:
Located in the prime location of Los Angeles, California this restaurant serves some delectable Spanish desires to its customers like, Cotton Candy Foie Gras, Philly Cheesesteak and some enticing beef dishes, too! You would definitely love it here!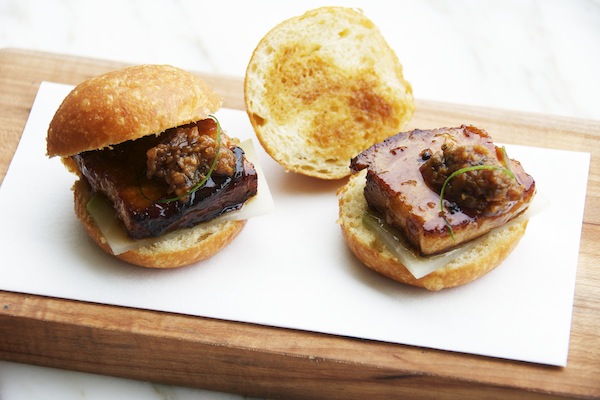 We tried to incorporate some of the delectable and enticing dishes served in America in some of the world class restaurants. However, the list is endless with a lot more dishes to explore when in USA. Feel free to incorporate your views of the restaurants and reviews of your most happening experience with food in the comments section.