Slovenia may not hold huge position on geographical map due to its small size but this quaint country successfully impresses with its touristic potential. This small European nation fringed by Hungary, Croatia, Austria, and Italy is a delightful getaway from all these destinations. You can rediscover the beauty and culture of Central Europe with Slovenia's landscapes and historical sites that will surely leave you wanting for more. Even if you know this place well, it happens to surprise you with its uniqueness and diversity.
So, before you pack your bags and set off the trail to mountainous regions of Slovenia, here is a roundup of its top 10 attractions.
Ljubljana: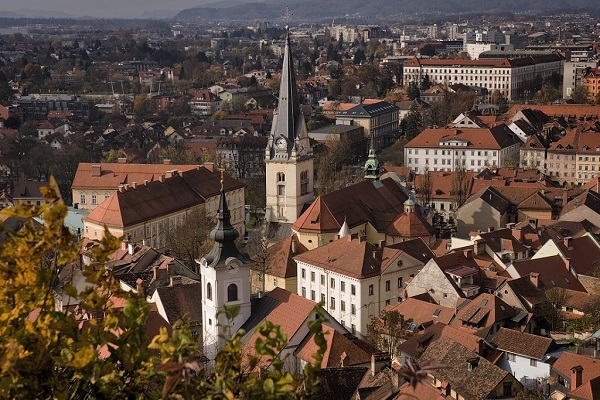 The capital city of Slovenia showcases unique architecture and cultural heritage. It is a historical city with Ljubljana Castle magnificently located above it. The clock tower of this castle offers you beautiful dekko at the city squares and Baroque structures. The city has mix of two worlds with its ancient edifices and cosmopolitan culture co-exiting here. You can enjoy the pace of life at riverside cafes of Ljubljanica and witness its rich history at museums of the city. Other places to visit here include Tivoli Park, Franciscan Church, The Cathedral, Dragon Bridge, Zvezda Park, National Library, Opera House, and main city market.
Piran: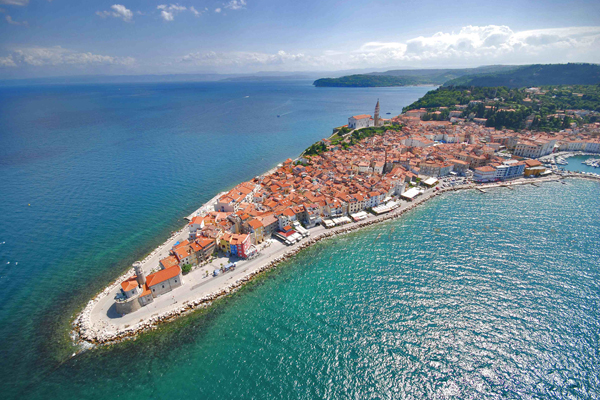 This is a serene coastal town of Slovenia. It protrudes into Adriatic Sea forming some of the most picturesque destinations of the country. The narrow by lanes of this Mediterranean Slovene town and its Venetian buildings are mesmerizing to enjoy every bit of them. The most adorable places to visit in this city are St. George's Church, Tartini Square, and Piran Wall from where you can allure the breathtaking views of Adriatic Sea and Piran.
Bled: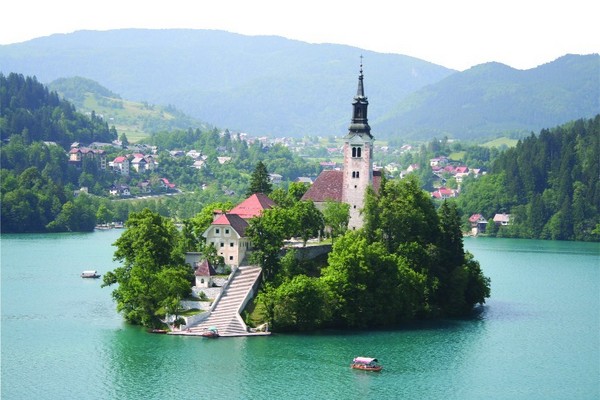 It is unanimously known as the best place to visit in Slovenia. This tranquil town in Julian Alps beholds the unsurpassed beauty of Lake Bled. This charming glacial lake has a small island housing an ancient chapel and its imposing clock tower. You can visit it by a Pletna or special boat to enjoy the panoramic vistas surrounding this lake. Sounds straight from a fairytale! If that's not enough, there is an enchanting castle overlooking the lake. You can also enjoy adrenaline rush by hiking on the mountains fringing Bled or by biking tours to its picturesque villages. Other nearby attractions include Bled Vintgar Gorge, Mount Vogel, Stara Fuzina, and Radovljica.
Postojna Cave: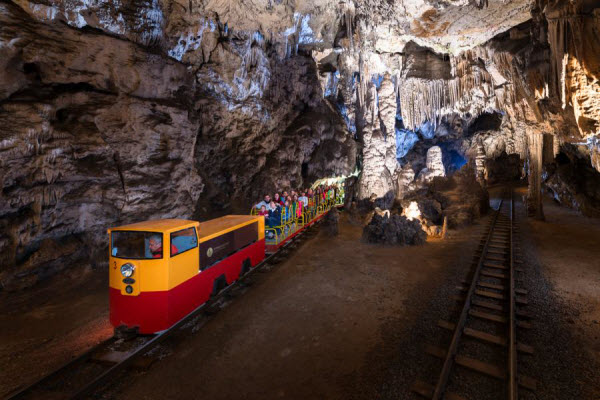 This is the best cave in the Karst region of Slovenia. It is also the most popular touristic destination in the country. You can begin an enjoyable journey inside this 21 km long cave by train ride. Postojna Cave has numerous limestone sculptures, galleries, and Olm or human fish found exclusively in the depth of this cave. It is visited by millions of tourists every year. Temperature inside this cave dwells around 10 degrees Celsius throughout the year. Hence, it is recommendable to wear warm clothes to wander inside this cave. Predjama Castle is the nearby attraction that you must visit whenever you come to Postojna Cave.
Kranj: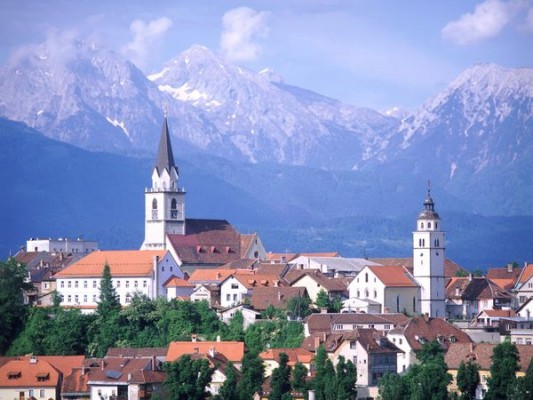 This 4th biggest city of Slovenia is one of the oldest settlements. You'll love the charming countryside of old Kranj city that stands majestically above Sava and Kokra Rivers. The city offers you amazing views of its churches, squares, city walls, and towers. The nearby Kokra Canyon with its circular trail is also enchanting for the tourist visiting this region.
Soca Valley: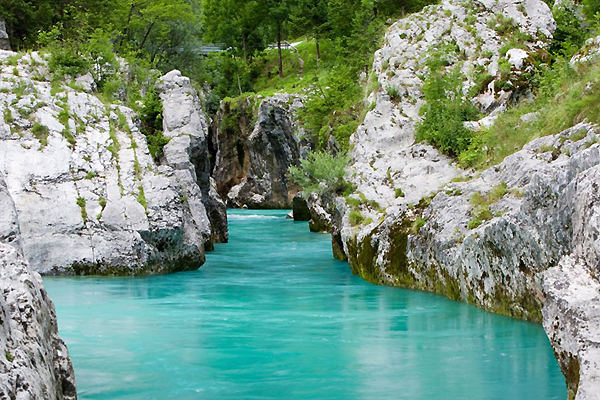 The turquoise water of Soca River is set to take your breath away. The valley stretching from Soca to Nova Gorica in Julian Alps is the paradise for adventure seekers. Here, you can enjoy extreme sports like rafting and paragliding. For laid back feel, you can enjoy a leisurely stroll down the countryside. If you want to avoid strenuous sports but still love to enjoy the beauty of this place, you can go for horse riding, fly fishing, or hiking as well. While staying indoors, enjoy cuisines at café restaurants of Kobarid.
Triglav National Park: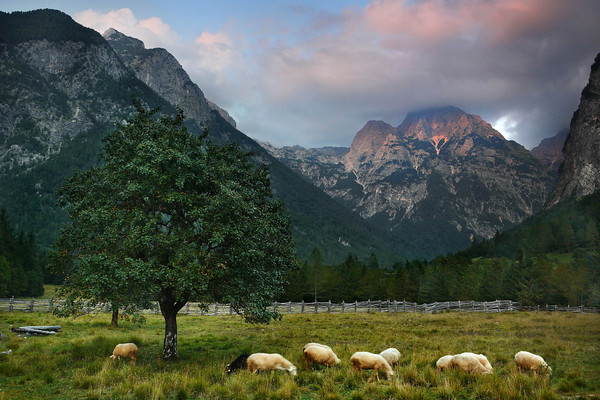 This only national park of Slovenia will remind you of Swiss Alps. If you love nature, you shouldn't miss it out in your itinerary. Triglav has some of the most breathtaking vistas of nature in its mountain, lakes, and waterfalls. At elevation of 2864 meters above sea level, Triglav is the highest mountain of Slovenia. The scenic and idyllic mountains with quaint villages are alluring sights for the tourists. Apart from its wildlife and natural beauty, you can also enjoy local delicacies at mountain huts near Triglav National Park.
Skocjan Cave: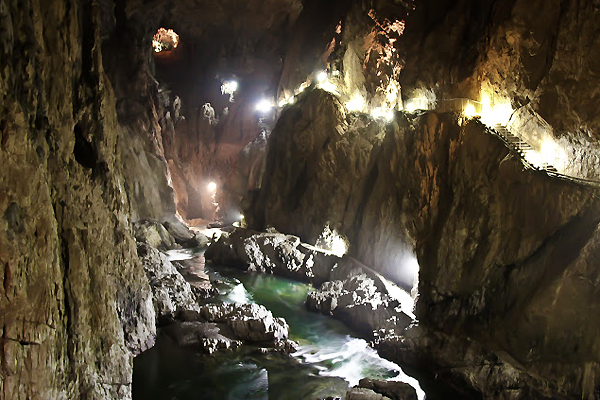 This underground cave is a UNESCO World Heritage site. It features with highest cave hall of entire Europe. These beautiful caves are stuffed with stalactites and stalagmites to showcase the artistry of nature. The first half of Skocjan has silent cave and then, you will cross over the bridge to reach at a huge canyon formed by River Reka. Outside the caves, there is a gushing waterfall and troughs of the river.
Maribor: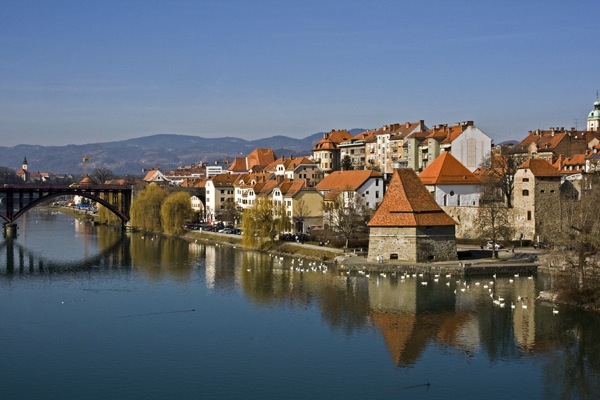 Maribor is located in the north eastern region of Slovenia. It is the second largest city of this country and very beautiful too. The old town centre and Lent are the must visit places of Maribor. Lent has legendary 400 years old vine which is Maribor's claim to fame. You can also explore the beautiful underground cellar at Vinag and Gondola ride at Pohorje.
Portoroz: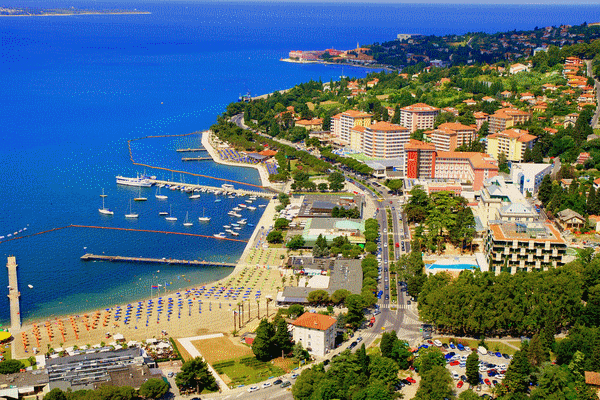 It is Slovenia's answer to Monaco. This happening coastal town is also the most visited beach in the country. Here, you can easily find crowded bars and restaurants. During summers, the beach remains jam packed with rafters. There are numerous hotels and swimming pools dotting the whole city. The attractions located near Portoroz are Cacti Garden and Forma Viva sculptures while salt pans near Croatian border are something you just shouldn't miss out.
These are the admirable and not-to-be-missed attractions of Slovenia that you must visit whenever you happen to be in this small country in Central Europe. If you have some other places in your itinerary, do mention them in the comment section below.